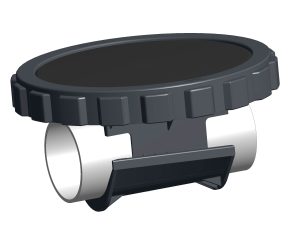 Bubble Diffuser Saddle Mounts From DDI SuperFlex
Bubble Disc diffusers mounts are constructed of glass-filled UV polypropylene and are suitable for deep tank (high-temperature) applications, as well as robust performance in cold weather.
Available for pipe size diameters of 3-inch (91mm), 4-inch diameter (110 mm) for the 9-inch unit only. The 12-inch disc is only available in 3-inch diameter pipe size (90 mm)
Advanced technology premium-quality membrane materials available in EPDM and other special polymer blends
Triple-check valve design, ideal for on/off applications, restricts entry of liquid/solids into piping
Resistant to fouling and plugging for low maintenance
Integral saddle mount provides ease of installation and maintenance
High-capacity membrane option available for maximum airflow and low operating pressure
Benefits
3 times stronger than conventional mounting or push-on systems
Pre-assembled and leak tested in our facilities
DDI SuperFlex Universal Mounts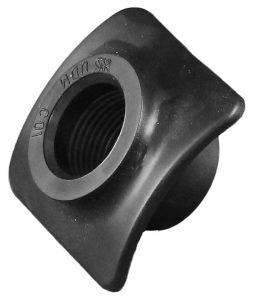 The Universal Bubble Diffuser Mounts (UDM) for fine bubble or coarse bubble disc diffusers is designed to accept a 3/4-inch NPT diffuser connection. The UDM is engineered for use with 2.4-inch through 8.6-inch O.D. plastic (PVC) or metal pipe. UDM is available in both vinyl & rubber materials of construction. Vinyl UDM (illustrated in the picture) allows for gluing to either PVC or ABS piping. Rubber cannot be glued. The UDM is to be used for mounting diffusers on the top of bottom of the lateral and is not recommended for sidewall mount of diffuser units.
Special installation instructions are included with each order. It will cover special considerations and recommendations for various types of piping materials and wall thicknesses.
Can't find something you are looking for? Have questions? Contact Dorian Drake International.